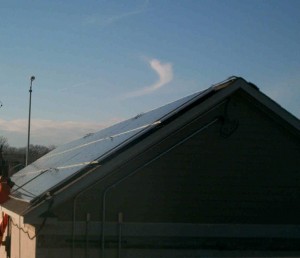 During Schaeffer's long history, the electrical industry has evolved.  That evolution continues today with the addition of solar installations.  Many of our clients have considered solar at their residences or facilities.  If that time has come for you, but you have questions like:
Does solar work in Missouri?

What is time frame for payback?
How much equipment is required?
How does this work with Ameren?
Are there any tax incentives?
What impacts do local ordinances have on my facility?
Are there any impacts for my roof?
Is regular service required?
How long is the warranty?
Give Ed Dryden a call (314) 220-2260.  Ed can answer your installation questions and connect you with our local industry partners for a complete pricing and information package.