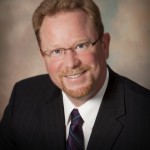 Schaeffer Electric Co., Inc. has promoted Timothy J. Chettle to president. Making the announcement was Daniel G. Schaeffer, immediate past president of the firm. Schaeffer now serves as chief executive officer and oversees business development.
In his new position, Chettle manages all day-to-day business operations.
Chettle joined Schaeffer Electric in 1989. Most recently, he served as vice president operations. Chettle began his career at the firm in the role of apprentice electrician and worked in all areas of field operations before moving into management and operations in 2000.
Schaeffer Electric provides the full range of electrical contracting services, including design/build electrical construction, data and communication, and lighting maintenance. Founded in 1935, the firm is active in the St. Louis Chapter, National Electrical Contractors Association (NECA), and employs electricians belonging to the International Brotherhood of Electrical Workers (IBEW) Local One.